Mexico Intensive
November 6

-

November 19

$850 - $1950
Event Navigation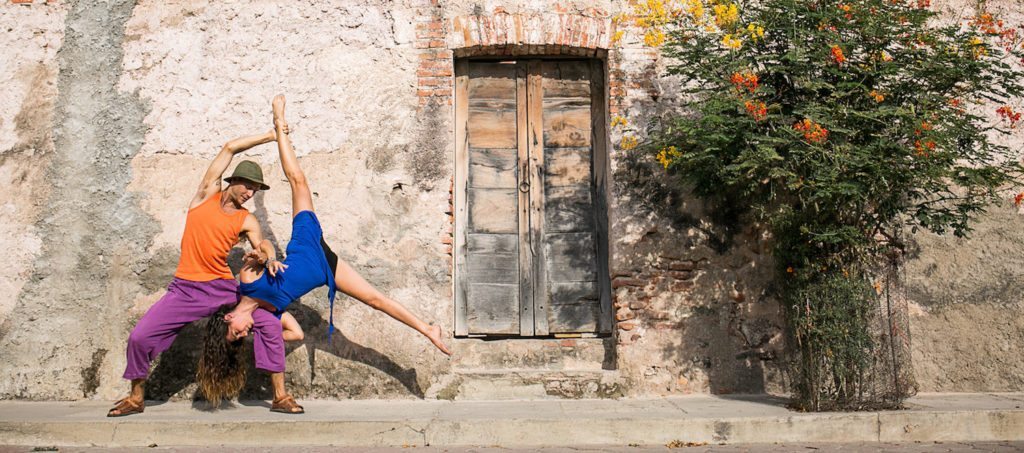 Program
Program
Optional one or two week long training in Partner Acrobatics.
PartnerAcrobatics.com Intensives are unique because our students get to create their own personal acro adventure.
Simultaneous classes are offered daily, each with varying levels of acrobatic competency; all classes are geared towards having students increase their own abilities. Higher level offerings will have separate pre-requisites that will need to be met in order to participate in the class. This encourages students to be able to work with other participants in the course who are working on similar skill sets.
In our Partner Acrobatics programs we cover many different acrobatic disciplines: standing acrobatics, handstand training, washing machines, trio tricks, Icarian games, to name a few.
This physical intensity is balanced out with our therapeutic sessions, which aim to heal and restore the body. You have the freedom to choose how many hours you spend on Acro vs Therapeutics.
This program will give you the chance to refine your Acro skills and to have loads of fun.
Teachers
Location
Location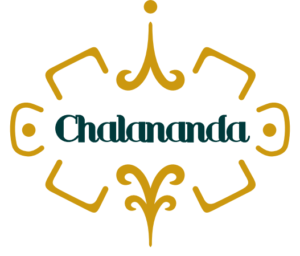 Chalananda is located inside a beautiful hot springs water park,
overlooking a natural protected lake and migratory bird sanctuary in Villa Corona,
Jalisco, 45 min. away from the state´s capital Guadalajara. The beautiful surroundings of the park serve as the perfect place to practice and learn.
More info about the venue available on their website:
www.chalananda.com
Accommodation
The accommodation is included as part of the course price.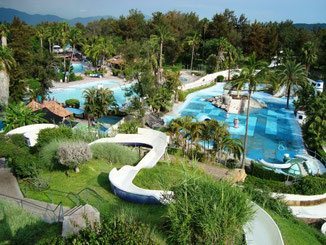 The venue offers various basic but comfortable accommodations with a communal and family feel.
Shared accommodation is included in the course fee, numbers permitting and for an additional fee single accommodation may be available, please contact us for availability.
For those camping: we provide tents and we have lots of extra blankets.
Food
3 mostly vegetarian meals daily are included in the training fee. Organic and local when possible.
There is a large communal kitchen and 3 smaller kitchens where students can prepare their own snacks etc. Seasonal fruits and vegetables are available from the farm and they are amazing!
Facilities
104°F. Giant thermal water pools
Water massage pool
Lazy river
Water slides
Free wireless internet (Wi-Fi)
Laundry
Nursery
Bungalows
Grocery store and market nearby
Lake and bird sanctuary
Very safe place and premises
Camping area with bathrooms and showers
Massage service
Restaurant
FAQ
Do I need a visa to enter Mexico?

Check out which nationalities require a visa in this website: www.inm.gob.mx

How to get to Chalananda?

You can hire a Taxi from the airport or anywhere in Guadalajara city, directly to Chalananda. If you do so, make sure to specify to the taxi driver to take you to: Villa Corona, Chimulco (the water Park in which Chalananda is based), don't tell them to take you to Chalananda because they will not know where this is. We are also providing private transportation from these two places that will cost you less depending on the number of passengers. For more info about this service, email: edubetancourt@gmail.com

How to get to Guadalajara, Jalisco (GDL)?

The best way is to fly directly into Guadalajara International Airport (Don Miguel Hidalgo y Costilla).
You can also fly into the following international airports in Mexico: Puerto Vallarta, Cancun, Mexico City.
From all these you can connect with one of the local low cost airlines that fly into Guadalajara:
www.volaris.com
www.vivaaerobus.com
www.interjet.com
If you are flying into Puerto Vallarta or Mexico City you can also take a bus to Guadalajara.
We recommend checking these options and see what works best for you.

Is it possible to stay in Chalananda before and after the retreat?

Yes it is possible. Please contact us if you would like to do that.

Is it safe?

Chalananda is inside a private water park that is very safe and secure. Jalisco has always been a tourist friendly state but in the last years Mexico has seen an upsurge in drug related violence. Although tourists and travelers are hardly ever targeted we advise you to take necessary precautions if you are staying or traveling in Mexico

What is the weather like in Jalisco around Oct?

This area of Jalisco has one of the best climates in the world. During our fall retreats, the weather is cool in the evening and in the morning, (min. 6 C) and warm during the day (max. 27 C) Occasional rains are also expected.

What about sanitation?

No problem, we only advise you to take precaution with street food before and after the retreat.

What About Credit Cards, Cash, Exchange Rates & Money Changers?

The exchange rate is approximately $13.00 Pesos = US$1.00, but it is always fluctuating so check before coming. We do not accept credit cards. Banks for money changing services you can find in the pueblo Villa Corona just outside the retreat center and an ATM Machine can be found inside the retreat center.

Suggested Reading about Jalisco?

What to bring?

Water bottle, sweater or jacket for the night, flash light, notebook, pen, mosquito repellent, towel and swimming suit.

If I'm camping, do I have to bring a tent and sleeping bag?

You don't need to bring your own sleeping bag.
Schedule
Schedule
Week One
(Swipe schedule for more)
Mon
Tue
Wed
Thurs
Fri
Sat
Sun
8:00 – 9:00

Opening Circle

All

Prehab
Emily

Zsazsa

Prehab

Martin

Mimi

Prehab
Emily

Blox

Prehab
Steve

Martin

Prehab
Emily

Gabe

10:30 – 11:30

Handstands
Emily

Niko

Handstands
Zsazsa

Martin

Handstands
Niko

Zsazsa

Therapeutics

Gabriel

Steve

Handstands Niko

Martin

Handstands

Gabe

Mimi

11:30 – 1:00

Foundations
Niko

Emily

Zsazsa

L-Base transitions
Gabriel

Emily

Zsazsa

Shoulder Stands & Needles Low

Zsazsa

Niko

Shoulder Stands & Needles High

Em

Martin

Steve

Therapeutics

Gabriel

Steve

Pops to H2h
Niko

Emily

Whips I
Emily

Gabe

Tempos

Mimi

Martin

3:30 – 4:30

Arrival

Handstands
Mimi

Martin

(Steve)

Handstands
Niko

Blox

(Steve)

Handstands
Mimi

Blox

(Zsazsa)

Rest

Handstand
Mimi

Blox

(Gabe)

Handstands Niko

Blox

(Zsazsa)

4:30 – 6:00

Arrival

F2H & Standing Basics
Mimi

Gabe

Standing F2H

H2H Prep
Steve

Mimi

H2H Adv.

Niko

Blox

Icharian

Mimi

Martin

Blox

*Conditioning & shoulder prehab

 Rest

Free Training w/ coaches

 Blox

Steve

Mimi

Gabe

Handstands on body parts

Niko

Blox

Thigh Stands

Mimi

Zsazsa

*Conditioning & shoulder prehab

8:00 – 9:00

Prehab Intro
Martin

Emily

Recovery Emily
Stretching
Monika
 Rest

Massage

Steve

Intro to Sports Science w/ Martin
Week Two
(Swipe schedule for more)
Mon
Tues
Wed
Thurs
Fri
Sat
Sun
8:00 – 9:00

Prehab

Zsazsa

Martin

 Rest

Prehab
Emily

Mimi

Prehab
Martin

Blox

Prehab
Emily

Steve

Prehab
Emily

Martin

Departure
10:30 – 11:30

Handstands
Zsazsa

Blox

(Gabe)

 Rest

Handstands
Martin

Zsazsa

(Steve)

Free Training w/coaches
Handstands Emily     Niko        (Blox)

Handstands

Niko

Mimi

(Zsazsa)

Departure
11:30 – 1:00

Whips II
Gabe

Emily

Standing Transitions

Blox

Zsazsa

Rest

Free Training w/coaches  Martin           Steve               Blox               Zsazsa

H2H

Emily

Niko

Washing Machines

Mimi

Blox

Trios

Niko

Blox

Zsazsa

Steve

Departure
3:30 – 4:30

Handstands
Mimi

Blox

(Emily)

 Rest

Handstand
Martin

Mimi

(Steve)

Theraputics
Steve

Handstands

Mimi

Martin

(Zsazsa)

Jam
4:30 – 6:00
Rest

Washing Machines
Emily

Niko

Therapeutics

Steve

Pass the Flyer    Mimi Martin Zsazsa

Icharian Blox            Niko

Jam

8:00 – 9:00

Massage

Steve

 Sports Science lecture w/Martin
 Stretching & shoulder prehab
Monika
LEGEND:
Prehab: Preparing your training day with varied movement patterns and functional training to optimize your performance.
Optional: Dedicated to participants that want to share some special skills with the rest of the group or do your own practice.
Mixed Grill: 2 or 3 parallel workshops picking from: Standing Acrobatics, Washing Machines, Dutch Acro, Therapeutics, Icarian etc.
Handstand: Two choices running simultaneously either beg-intermediate focusing on alignment and conditioning or the inter-vanced focusing more on variations and progressions toward one arm.
Foundations: Acrobatic skills that everyone has to master.
Food: Mostly vegetarian meals.
Therapeutics: A mix of mexico massage, Flying Therapeutics or One Minute Practice for active recovery.
Lecture: Sport science, prehab and sustainability in your practice.
Off Time: Sometimes we can also rest :)
Prerequisites
Prerequisites
We do require require you have some acrobatic skills. We need you to honestly and accurately asses whether the following skills are accessible/of ease to you (while working with someone of similar skill level) as a base OR flyer, at the time of application you must be able to accomplish the skills without a spotter helping (they can be there for safety).
On your application you will be asked to rate your comfort level in the following…. while they are not prerequisites, the more experience you come with the more you will gain out of the training!
L-BASING (base lying down):
STANDING:
Send us a video showing a 1-2 minute acrobatic flow of your choice.
The video should represent where you are at skill-wise, however, it doesn't need to be all of the craziest things you can do—think elements from the preqs! The video also doesn't need to be of high production quality, a quick one on your cell phone is fine.
Fees and Application
Fees and Application
7 or 15 days from November 6th to 19th, 2017
Prices
Prices include the training, accommodation and three mostly vegetarian meals daily.
The price of the course does not include flights or transportation.
For 1 week program the arrival time is Nov 6th evening (dinner included), departure time Nov 13th morning (breakfast included).
For 2 week program the arrival time is Nov 6th evening (dinner included), departure time Nov 19th morning (breakfast included).
Regular Price
After July 15th, Room options:
Shared room for 2 weeks -1950 USD
Camping for 2 weeks -1600 USD
Shared room for first week only -1100 USD
Camping for first week only – 850 USD
(Prices are 50% refundable before Sept 15th)
There is a Latino sliding scale scholarship discount for camping that we offer. We strive to make our courses accessible to everyone. We trust that people will honestly asses their need for such a discount, contact us at info@partneracrobatics.com for more details
Prerequisites
Before applying please upload your prerequisite video to youtube/facebook etc.
Application
if you have any further questions don't hesitate to email info@partneracrobatics.com
After being accepted we will send payment details. Only once you have paid your space will be guaranteed at the training.