Level up, Prehab & Intro to Partner Acrobatics
September 21

-

September 28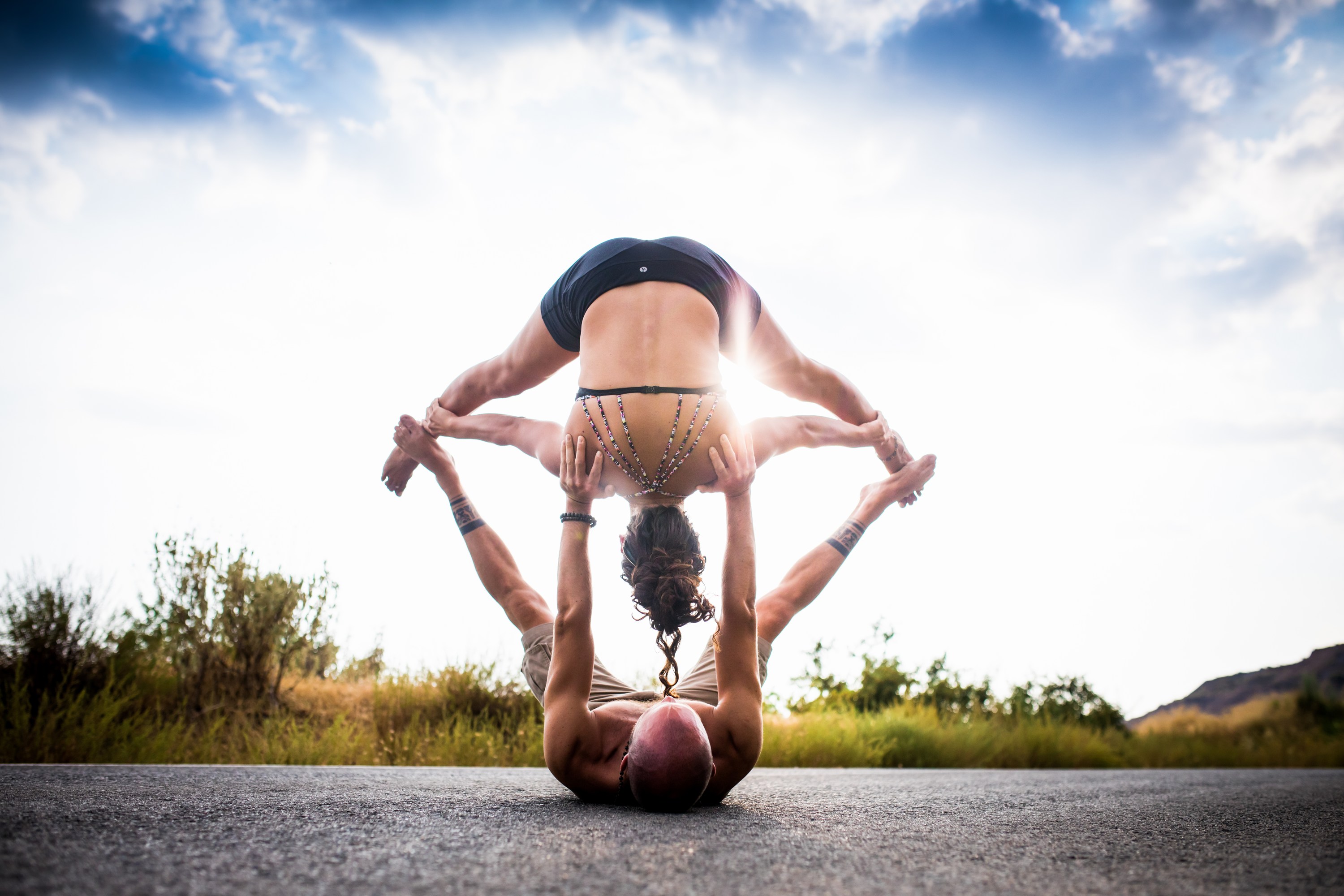 Program
Program
Have you been interested in attending one of our Intensives or Teacher Trainings but you don't have the experience yet?
This retreat focuses on building the basic strength required for acrobatics and handstands etc.. alongside one beginners acro class per day.
Much of the content will be similar to our "Prehab" program which focuses on the use of proper alignment and the principles of sports science to increase performance and decrease the risk of pain and/or injury.
The event is in collaboration with Cortijo La Casería del Mercado's Cross Generational Movement & Harvest Retreat, so your family or spouse might wish to join you, as there will be many offerings for all ages and stamina levels.
More info on that here https://www.facebook.com/events/477640739436471/
There are many activities to take part in on the farm, planting/pruning, harvesting almonds and figs or helping process the harvest by making jams and nut butters. Also there are plenty of opportunities to help and learn in the kitchen.
This is the ideal place for families to have a nourishing holiday together, connect with each other & themselves through movement & nature & leave feeling fit, healthy and more mobile :)
Location
Location

Cortijo Caseria Del Mercado is a small organic farm high in the Alpujarras mountains of Andalucia, southern Spain.
In addition to the huge array of fruit and vegetables grown on site the farm has goats, horses and a peacock breeding sanctuary and the farm produces its own organic olive oil.
Not only is the cortijo a working farm it has been adapted as a retreat centre with traditional Spanish accommodation, a natural mineral water swimming pool and a yoga shala.
The local area is fantastic hiking country with spectacular mountain views and isolated "White villages" (paint).
More info on the venue can be found here.
Accommodation
The accommodation is included as part of the course price.
The venues farm buildings offer various basic but comfortable accommodations with a communal and family feel .
Shared accommodation is included in the course fee, numbers permitting. For an additional fee single accommodation may be available, please contact us for availability.
For those camping: please bring all your own camp gear, we don't provide tents but we have lots of extra blankets.
Food

3 mostly vegetarian meals daily are included in the training fee. Organic and local when possible.
There is a large communal kitchen and 3 smaller kitchens where students can prepare their own snacks etc. Seasonal fruits and vegetables are available from the farm and they are amazing!
How to get there
The cortijo is high in the mountains close to a tiny village called Castaras. The closest town is Orgiva.
We will provide pick up from both Malaga Airport at 3pm and Granada Bus station at 4pm on the 8th and arriving back to both locations on the 21st at noon. If you join for the one week option we will drop you in Orgiva on the 15th.
The closest airport Granada is about 1.5 hours away from our venue.
Malaga is 2 hours but has limited bus connection to Orgiva. Check www.alsa.es timetable.
There are several cheap flights daily from Madrid and Barcelona to Granada.
From Granada you can catch a bus to Orgiva (1 hour). Check www.alsa.es timetable.
GPS cordinates: 36° 55.543, -3° 16.388
On google maps.
Internet
A wifi connection is available at the Cortijo although it's not the most reliable or super-fast.
Price
Sample Schedule
Sample schedule
08:00 – 09:00 Gentle Mobility
09:00 Breakfast
11:00 – 13:00 Basics of Strength
13:00 Lunch
15:30 – 17:30 Beginners Acro
17:30 – 18:30 Movement
19:00 Dinner
20:00 – 21:00 Therapeutics/Breath work