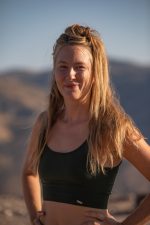 Bio
Whit a mix of creativity and geeky precision, Anders and Freja will lift your acroyoga practice to the next level, while having fun.
They have a strong foundation in Standing acrobatics, but can also surprise you with hands-free l-basing flows.
Golden locks, big smiles and a warm heart will accompany you when you work with them. Always up for a throw, a catch and a hug.