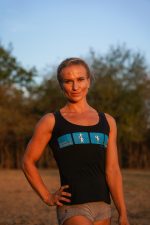 Bio
Ania has been involved in the world of movement and dance since a young age. She has danced with a contemporary dance company for several years and was part of various contemporary dance groups in Poland and Spain. She discovered AcroYoga in Chile and has been practicing it ever since, participating in festivals and events around the world. Through her travels, she has had the opportunity to meet many AcroYoga communities in different parts of the world. She has also had the opportunity to give workshops at festivals in Latin America. She loves AcroYoga because it allows her to connect with others in a unique way that combines movement, trust, and playfulness. She believes that AcroYoga can help people develop greater body awareness, build trust with others, and cultivate a sense of community.
In addition to her passion for AcroYoga, Ania has experience with pole dance, calisthenics, and hand balancing which helped her develop greater flexibility, strength, and control. On the other hand, the fact that she has PhD in Psychology and is a senior lecturer at a university gives her a lot of experience in new methods of comprehensive teaching that she applies to her AcroYoga workshops.
Her passion for movement and dance is evident in everything she does. Ania believes that movement is an essential part of life and that it can help people connect with themselves and others on a deeper level. Her workshops are designed to help people explore their bodies and minds in new ways, while also having fun and building community.