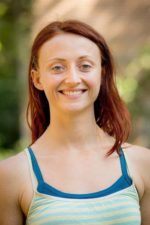 Bio
Charlotte Eastaugh is a dedicated and passionate teacher and performer who seeks to empower and inspire through physical expression and play.
In 2012 Charlotte experienced a radical awakening to the beneficial and therapeutic potential of circus arts and play. Whilst touring India with the children's charity Performers without Boarders, she taught and performed circus skills to vulnerable children. As well as feeling a huge sense of personal transformation through the work, she saw the transformative effect the workshops had on the children's confidence, their ability to integrate, their coordination and teamwork. Most of all she realised how much fun she, her team and the children were having!
Realising that the whole world, young and old needs this kind of therapy, her life mission has become to spread joy and freedom through play.
Since then her journey has taken her to circus school, street performing through Europe, teaching workshops with children and adults, and back to Asia where she has further explored her yoga, acrobatic and massage practice.
Acro yoga has been a powerful tool in her mission, a practice that she fell in love with immediately and has taken every opportunity far and wide to study, train, teach and play; building strengths and developing friendships.
As well as being a Partner Acrobatics certified teacher, she is a yoga teacher and Thai massage therapist and uses the knowledge to inform her acrobatic teaching and body awareness. Her classes are playful, supportive, challenging and fun.
Expect a lot of smiling and to feel great!
She continues to challenge herself, expanding her knowledge and sharing her passion through learning, teaching and performing in England and abroad.
She wishes to teach and share her skills with a wide range of people understanding the benefits can help us all lead more joyful lives.