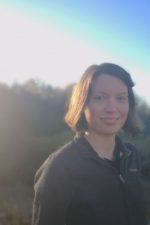 Bio
Frances was lucky enough to attend the first ever Partner Acrobatics training in 2013!
She is co-founder of Movementum and offers Pain & Injury clinic sessions using the Anatomy in Motion approach. After discovering parkour in 2015, she and her partner now train together, fusing acrobatics and parkour as a same size duo creating innovative, multi-disciplinary performances and choreography.
Alongside these she's studied Thai Massage, Natural Movement and has an interest in neuroplasticity and how it is possible at any age to become highly skilled at movement training (coming from a non-sporty childhood has meant I've learned all I know as an adult!).