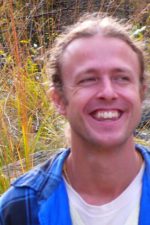 Bio
Since I was a kid I wanted to be a circus artist, but that wasn't possible at the time. I never felt fulfilled by my job as an electrician. I had to find out what would truly make me happy: Who am I?
Healing, playfulness, fun and spirituality are very important in my life. Since more than 10 years I've been practicing intensely Tantra Yoga (Agama Yoga) and have studied Dorntherapy, yogic Chiropractice, Thai Massage, Ayurvedic Massage, Craniosacral Therapy, Flying Therapeutics and of course Partner Acrobatics/Acroyoga. Partner Acrobatics became my favorite practice.
Whenever possible I train daily and teach wherever I am, Switzerland, India, Thailand, Romania, Portugal...
Who knows, maybe one day we play together ;-)!