Gian Marco Salvatori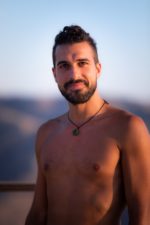 Name:
Gian Marco Salvatori
Bio:
Born in Rimini and graduated in physical education, he has always had an extreme curiosity about his own body: moved by a desire for greater contact and mastery, he has begun to experience its potential with the Capoeira discipline.
Later he became passionate about the world of AcroYoga from the first moment he discovered it.
After participating in numerous workshops around Italy with different teachers, he managed to get a global view of the discipline. He has just completed the Partner Acrobatics Teacher Training in Spain, where he received training as an AcroYoga teacher and acro standing.
In parallel with AcroYoga's activity, he has dedicated himself to the handstand for a long time.