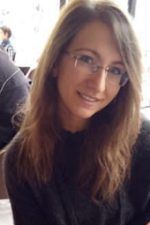 Bio
Isabelle is French and she discovered Acroyoga during the complex and difficult COVID-19 lockdown. This discovery of Acroyoga was an opened window to emotional, physical and connexion dimensions that attracted her immediately.
That's how she came to learn with and from the Partner Acrobatic's Crew in august 2022, in order to go deeper in Acro's philosophy.
Passionate about horses and children, Isabelle dreams to join Acroyoga with the horse's movements and with the children to dance through life.
That's why she integrated a circus with horses in order to become a horse rider artist in the future. There she had the pleasure to perform as an amator horse rider flyer and as an amator pole dancing artist. At the same time, she had the great opportunity to teach kids and adults with special needs to fly and dance with horses.