Niko Douwes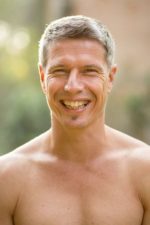 Bio:
Niko is an acrobatics instructor from The Netherlands, he is very experienced in the circus arts. He is especially talented in juggling and partner acrobatics. He has been training in traditional Dutch Acrobatics for more than 20 years and has been teaching for over 12 years. He has performed and taught all around the world for people from all walks of life.
Niko's passion for acrobatics is contagious and he truly loves spreading the joy and harmony of this practice across the planet. He is a great teacher specialized in Dutch Acrobatics and handstands.
Studying with Niko will lift your acrobatic practice to the next level!
Niko is always ready to share, perform, play and learn more circus skills anywhere on the planet.