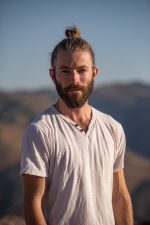 Bio
Patrick has been fascinated in human movement for most of his life. From an early age he gravitated towards long distance running, eventually leading to running 100km races in the mountains.
In 2015 Patrick went to school for massage therapy where he deepened his knowledge of muscle anatomy and kinesiology. During this time, he was introduced to acroyoga but his passion was still in running. This led to a series of injuries and emotional burn out which inspired him to diversify his movement, thus returning to acroyoga in 2018. This was also the gateway into many other movement and circus disciplines.
Acro has helped Patrick step back into his inner child, reminding him to be playful, curious, and creative, and finding a way to embody his athletic training mentality in a more sustainable way.