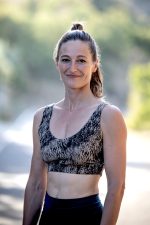 Bio
Sheilina is a dynamic acro teacher who loves to be upside down, defying gravity through acrobatics, climbing and train the arts in handstands.
While pursuing her bachelor's degree in history and culture, Sheilina discovered that her true passion lay in movement-related endeavors. Unable to resist her calling, she embarked on a journey as a full-time acro, yoga and climbing coach, event organizer, curating workshops and experiences for adults, children, and families.
Her compelling enthusiasm and warm smile create an inviting atmosphere, making every session a joyful and rewarding experience. She looks forward to share her boundless passion for acro and the power of a shared smiles.