Partner Acrobatics
Professional trainings to take you to the next level
Sustainable Training:
Play harder for longer
Our Partner Acrobatics programs cover many different acrobatic disciplines including standing acrobatics, handstand training, washing machines, trio tricks, Icarian games and much more.

This physical intensity is balanced out with our therapeutic sessions, which aim to heal and restore the body.

At the heart of our training programs is the concept of sustainability – the use of proper alignment and the principles of sports science to increase performance and decrease the risk of pain and/or injury.
OUR TEAM
Our international multi-discipline team includes sport scientists, professional acrobats, body workers and movement specialists.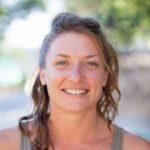 Emily Baxter
Founder and Trainer
Emily is dedicated to sharing and teaching whatever she can to inspire freedom of movement in people. She has extensive knowledge in postural realignment and body mechanics.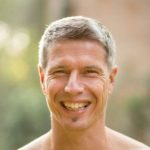 Niko Douwes
Founder and Trainer
Niko is an acrobatics performer and instructor from The Netherlands, He has been training in Dutch Acrobatics for more than 20 years and has been teaching for over 12.

Mimi's love of movement has resulted in certifications in yoga, Zumba®, levels I and II of AcroYoga®, Partner-Acrobatics and Thai massage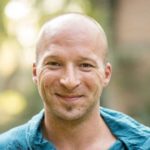 Martin is a very experienced teacher of gymnastics, acrobatics and other fields of movement mastery, including an extensive knowledge of sports science.
Student Testimonials
Our trainings start with you in mind