Prehab Training | Spain 2020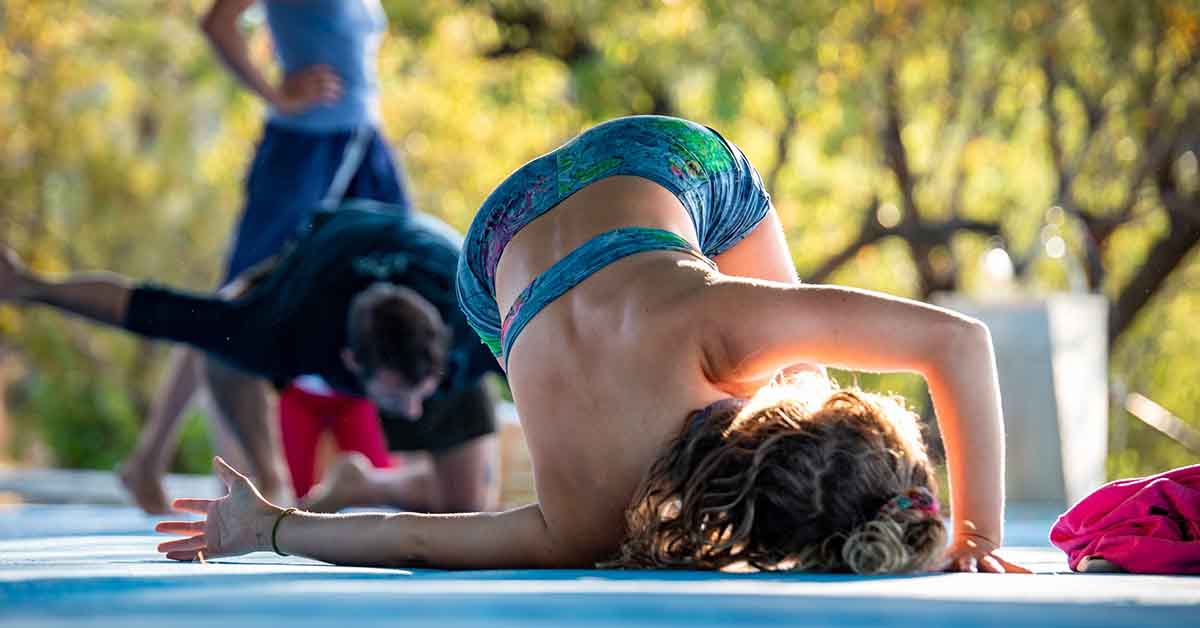 Program
Program
Our first ever week-long, open level Prehab program!
At the heart of all our training programs is the concept of sustainability – Our Prehab program focuses on the use of proper alignment and the principles of sports science to increase performance and decrease the risk of pain and/or injury.
The exercises are specifically aimed at promoting injury prevention, structural integration and correct movement technique for long-term physical health and fitness. These include joint mobility, postural realignment exercises, resistance training, coordination/sequencing and breathing techniques.
Whether you're a complete beginner or an avid practitioner looking to refine your skills, we have something for you:)
No partner necessary, bring a friend or meet new ones here!
We aim to strengthen, heal and prepare the body for any movement practice.
This program will give you a chance to learn and create a solid foundation to practice any discipline or sport.
Location
Location

Cortijo Caseria Del Mercado is a small organic farm high in the Alpujarras mountains of Andalucia, southern Spain.
In addition to the huge array of fruit and vegetables grown on site the farm has goats, horses and a peacock breeding sanctuary and the farm produces its own organic olive oil.
Not only is the cortijo a working farm it has been adapted as a retreat centre with traditional Spanish accommodation, a natural mineral water swimming pool and a yoga shala.
The local area is fantastic hiking country with spectacular mountain views and isolated "White villages" (paint).
More info on the venue can be found here.
Accommodation
The accommodation is included as part of the course price.
The venues farm buildings offer various basic but comfortable accommodations with a communal and family feel .
Shared accommodation is included in the course fee, numbers permitting. For an additional fee single accommodation may be available, please contact us for availability.
Food

3 mostly vegetarian meals daily are included in the training fee. Organic and local when possible.
There is a large communal kitchen and 3 smaller kitchens where students can prepare their own snacks etc. Seasonal fruits and vegetables are available from the farm and they are amazing!
How to get there
The cortijo is high in the mountains close to a tiny village called Castaras. The closest town is Orgiva.
We will provide pick up from Granada on the 18th at 4pm.  Drop off on the 24th in the morning.
The closest airport – Granada – is about 1.5 hours away from our venue.
Malaga is 2 hours but has no bus connection to Orgiva. Check www.alsa.es timetable for connection to Granada.
Rental cars are also very cheap at this time of year.
We will help organize ride shares through Europe for students who prefer driving instead of flying.
GPS cordinates: 36° 55.543, -3° 16.388
On google maps.
Internet
A wifi connection is available at the Cortijo although it's not the most reliable or super-fast.
Recommendations
We do recommend that you invest in a good travel insurance then if the unexpected happens you will be well looked after financially.
Fees and Application
Fees and Application
Prices include the training, accommodation and three mostly vegetarian meals daily.
The price of the course does not include flights.  Group transportation is provided from Granada.
Prices are per person. Please contact us about the availability of private rooms.
Application
Space is limited and we expect to fill up.
Applications here!
if you have any further questions don't hesitate to email info@partneracrobatics.com
After being accepted we will send payment details. Once you have paid your space will be guaranteed at the training.
We will be taking deposits close to the date. If the training needs to be canceled due to the current global situation any deposit will be refunded.