Thailand 2020 Intensive & Advanced Training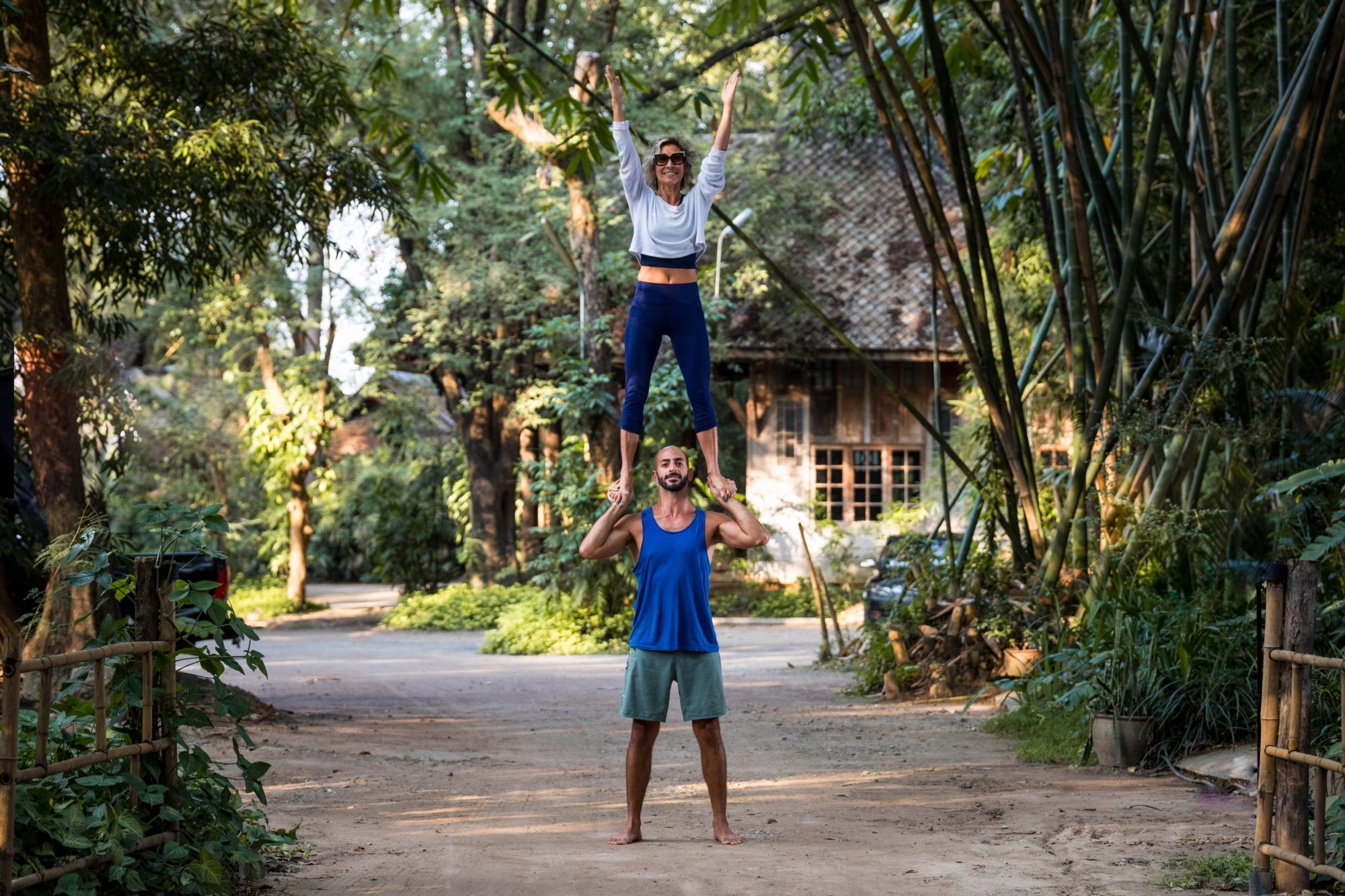 Program
Program
A two week long training with Partner Acrobatics with lots of options to train at your level.
Our Intensive and Advanced Training is unique because our students get to create their own personal acrobatics adventure. Classes for both the Intensive and Advanced Intensive will run simultaneously.  Higher level offerings will have separate pre-requisites that will need to be met in order to participate in the class.
Come dial in your current challenges, learn the tricks you covet, and do it all in a supportive community full of lightness, laughter, and general shenanigans.
No partner necessary, however if you expect to be training with someone of a particular level we recommend you bring that partner.
In our Partner Acrobatics programs we cover many different acrobatic disciplines: standing acrobatics, handstand training, washing machines, trio tricks, Icarian games, to name a few.
This physical intensity is balanced out with our therapeutic sessions, which aim to heal and restore the body.
This program will give you the chance to refine your Acro skills and to have loads of fun.
Prerequisites
Prerequisites
We do require require you have some acrobatic skills. We need you to honestly and accurately asses whether the following skills are accessible/of ease to you (while working with someone of similar skill level) as a base OR flyer, at the time of application you must be able to accomplish the skills without a spotter helping (they can be there for safety).
On your application you will be asked to rate your comfort level in the following…. while they are not prerequisites, the more experience you come with the more you will gain out of the training!
Send us 1 video
1-2 minute acrobatic flow of your choice.
The video should represent where you are at skill-wise, however, it doesn't need to be all of the craziest things you can do—think elements from the preqs! The video also doesn't need to be of high production quality, a quick one on your cell phone is fine:)
Location
Location
Chiang Mai is located in the North of Thailand.
Kaomai Lanna Hotel and Resort is a unique boutique accommodation on the route from Chiang Mai to Doi Inthanon, the highest mountain in Thailand.Kaomai Lanna offers us a luxury stay with high standards and great service. The resort facilities include air conditioning, wifi and swimming pool.
www.kaomailanna.com
Accommodation

The accommodation is included as part of the course price.
At Kaomai Lanna Hotel there are three types of rooms available:
Superior – check here for details and pictures
Deluxe – check here for details and pictures
Kaomai Deluxe – check here for details and pictures (this option features one king sized bed)
Food
Food is also included. At Kaomai Lanna Resort you'll receive three vegetarian meals per day.
A bar is available for extra food or beverage (bar consumption is not included).
Internet
A wifi connection is available at Kaomai Lanna.
If you want to be sure of the quality of the connection you are recommended to acquire a SIM or 3G usb connector in Chiang Mai or Bangkok.
Mobile phones
Bring yours and buy a local sim card if you want to make and receive local or international calls.
Planning & Getting to Thailand
We recommend you to enjoy Chiang Mai for few days before the training and possibly stay longer afterwards.
If you want to stay longer than 30 days apply for a 2 month visa before you come to Thailand.
Most countries automatically receive 30 days upon arrival.
Visas
Check this page about visa policies of Thailand: Visa policy of Thailand
Or contact the Thai Embassy in your country for details on how to apply for a visa.
Vaccinations
We have visited Thailand several times and have never taken vaccinations or anti malaria drugs etc. Malaria is not prevalent.
Check with your local travel clinic and ask their advice so you can make your own informed choice as to whether you want to take any vaccines or medicines.
We do recommend that you invest in a good travel insurance then if the unexpected happens you will be well looked after by the great hospitals and medical teams in Chiang Mai.
Getting to Kaomai Lanna
You can take a taxi or songtao (shared taxi) from Chiang Mai to Kaomai Lanna (25 km)
Fees and Application
Fees and Application
Two weeks from January 6th-19th, 2020
Prices
Superior Shared (2 single beds) €1950 per person
Deluxe Shared (2 single beds) €2400 per person
Kao Mai Delux Couple (king size bed) €4200 per couple
Kao Mai Delux Private (king size bed)  €3550 per person
Prerequisites
Before applying please upload your prerequisite video to youtube/facebook etc.
Application
Room options:
Space is limited and expect to fill up.
After being accepted we will send payment details. Only once you have paid your space will be guaranteed at the training.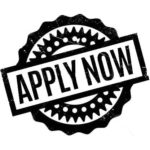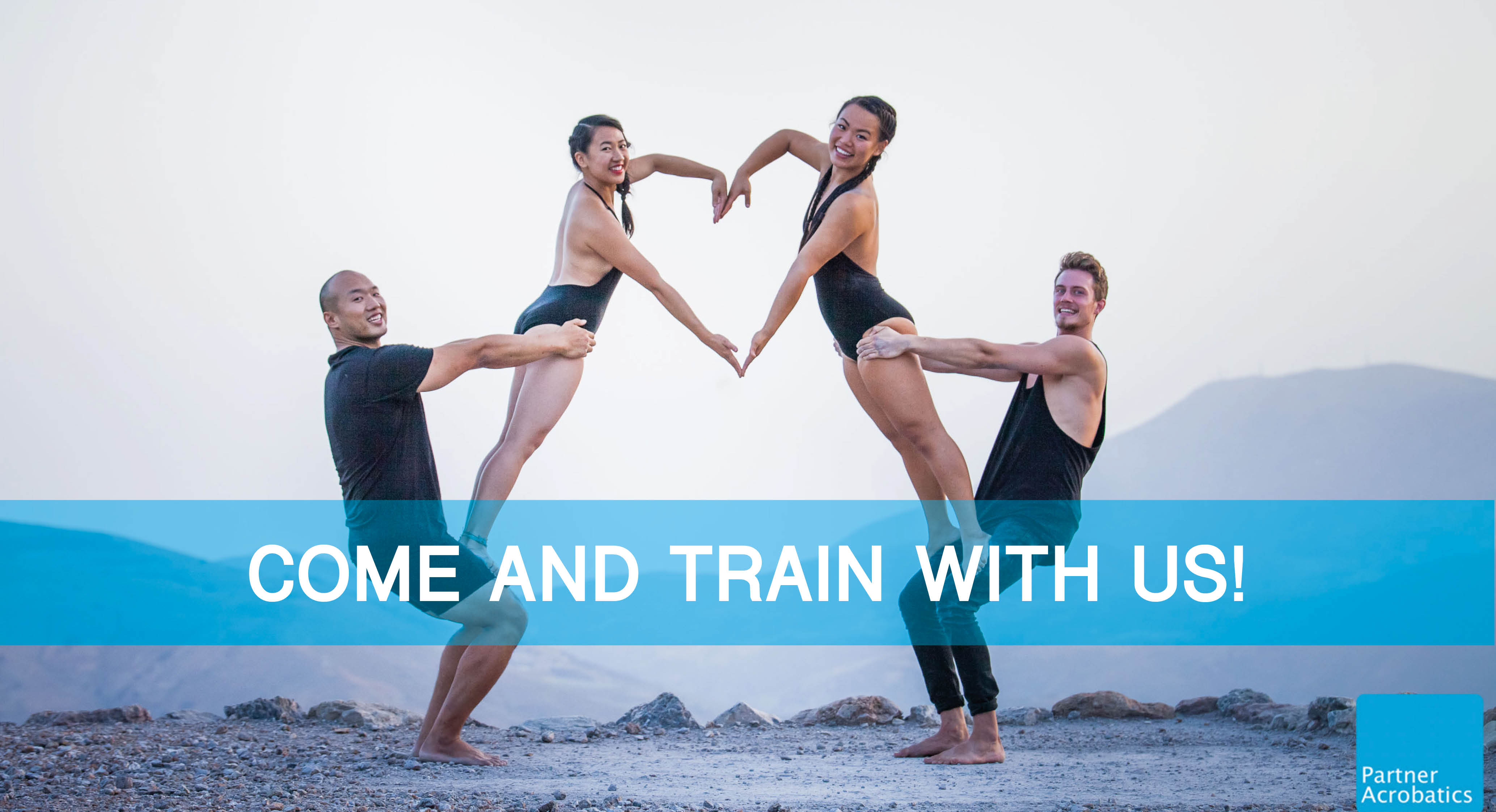 Schedule
Schedule
Week One
(Swipe schedule for more)
Saturday
Sunday
Monday
Tuesday
Wendsday
Thursday
Friday
8:00 – 9:00

Opening Circle

 All

Prehab
Martin

Emily

Prehab

Emily

Prehab
Emily

Prehab
Emily

Prehab
Emily

10:30 – 11:30

Handstands
Emily

Niko

Gabe

Handstands

Mimi

Gabe

Handstands
Niko

Emily

Handstands
Emily

Handstands

Niko

Mimi

11:30 – 1:00

Foundations 1
Niko

Emily

Gabe

Foundations 2 *

Mimi

Blox

L-Base transitions
Gabriel

Emily

Mimi

Standing Transitions *

Niko

Blox

Mimi

Gabe

H2H – Entries & Exits *

Niko

Blox

Therapeutics

Gabe

Shoulder Stands/Needles & Thigh Stands

Standing Shoulderstands & Mono's  *

Niko

Blox

Standing Transitions

Mimi

Niko

Whips

Emily

Gabe

3:30 – 4:30

Arrival

Handstands
Mimi

Blox

Handstands

Blox

Niko

Handstands
Mimi

Blox

Rest

Handstand
Mimi

Gabe

Handstands

Blox

4:30 – 6:00

Arrival

F2H & Standing Basics
Mimi

Blox

Standing F2H *

Niko

Emily

Tempos

Niko

Blox

Inlocate prep *

Emily

Icarian

Mimi

Gabe

Icarian *

*Shoulder prehab

 Rest

Rev H2H *

Emily

Free Training w/ coaches

Blox

*Shoulder prehab

8:00 – 9:00

Prehab Intro

Emily

Massage

Gabe
Week Two
(Swipe schedule for more)
Saturday
Sunday
Monday
Tuesday
Wendsday
Thursday
Friday
8:00 – 9:00
 Rest

Prehab

Emily

Emily

Emily

Prehab
Emily

Prehab
Emily

10:30 – 11:30
 Rest

Handstands

Emily
Gabe

Emily

Handstands
Blox
Niko

Handstands

Emily
Gabe

Handstands
Blox
Niko
Departure
11:30 – 1:00
Rest

Tempos

Blox

Trio Dynamic Entries to H2H  *

Emily

Martin

Gabe

Pops & H2H

Mimi

Blox

Pitching & Double Pitching

Emily

Mimi

Martin

Swinging & Toss the Girl *
Niko


Blox

Emily

Intro to Standing H2H

Mimi

3:30 – 4:30

Rest

Handstands
Niko

Blox

 Handstands

Blox

Handstands
Emily
Mimi

4:30 – 6:00

Rest

F2H

Niko

Blox

Catwalk & mono F2H *

Mimi

Dance Acro

Niko

Mimi

Longe Session *

Blox

Inlocate & Dynamic H2H

Martin

Niko

Blox

Washing Machines

Gabe

Emily

Banquina *

Martin
Blox

Mimi

Washing Machines

Gabe

Emily

8:00 – 9:00
 Rest

Massage

Gabe

Stretching & shoulder prehab
Mimi
Massage
Gabe